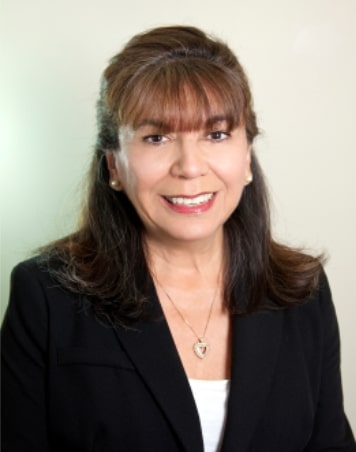 Marti first obtained her real estate license in 1990 for a position as a Transaction Coordinator for Coldwell Banker Sky Ridge Realty in Lake Arrowhead. At the time this office was the #1 Coldwell Banker office in the nation for 10 years straight. It was in that position that Marti worked for 50 agents and was responsible for coordinating each and every transaction from start to finish. After doing this for 5 years, she decided to take a leap into the sales end as a licensed assistant to a million dollar producing agent, Bob Peck who later became her husband in 2000.
Together, they became a multi-million dollar producing team in selling resort property in Lake Arrowhead, CA and were known as the "Dynamic Duo" through-out the area. Thinking ahead and planning their retirement they decided to take a look at Sun Lakes Country Club and fell in love with what they felt was one of the best kept secrets in Southern California so they purchased a second home in 2007. In 2010, they made Sun Lakes Country Club their full time home and slowly transitioned into selling homes in the active senior communities right here in the pass. In 2014, Marti decided to join Sun Lakes Realty as a full-time Sales Associate and feels as though she is still selling resort living. Earlier this year her husband, Bob decided to join her and they are actively working together again selling a fabulous lifestyle in Sun Lakes Country Club, Four Seasons and Solera. They both offer a specific strength in the business and combined together, allow unlimited opportunities for any seller or buyer. With a total of 55 years of experience in the real estate field they are equally excited about bringing their expertise to the active senior as they start the most exciting time in their lives!

Marti Peck is a fabulous agent. She is extremely knowledgeable and will go the extra mile.

Mack & Mary Gibson Banning, CA
Marti was great to work with throughout the sale!

Joan Caterino Banning, CA
Thank Janie Daniels (Lives in Sun Lakes) for recommending Marti Peck of Sun Lakes Realty - Marti was professional- Personable - Friendly and Fun! What a great person. Warm, lovely to work with especially so far away - out of state.

Roger & Lynda Squire Banning, CA
Marti was exceptional. She took care of everything for us as we live out of state. Would highly recommend Marti.

Bobbi Bridwell Banning, CA
Marti Peck the best possible agent a seller could have. Marti you were amazing.

Rosermary Hepburn Banning, CA
Marti Peck is the best agent I've ever worked with. Professional, honest, understanding. I would work with her wherever she worked!

Sandi Ingram Banning, CA
We hold Marti in the highest esteem possible. She is very responsive; always makes you feel like you are her only client. She is positive, professional & Patient!

Cheryl Steffen Banning, CA
Marti was amazing. She took care of everything and made it as painless as possible. I work full time and live 2 hrs away. She is an angel.

Marilyn Detloff Banning, CA